The Imalirijiit Program: A Community-Based Environmental Monitoring Program of the George River Watershed in Nunavik, Quebec
The Imalirijiit (Those who study water in Inuktitut) Program began in 2016 following a partnership between local organizations in Kangiqsualujjuaq (Nunavik, Quebec), and a group of university-based researchers. Kangiqsualujjuamiut were concerned about the possibility of a rare earth elements (REE) mining project starting its operations in the upper watershed of the George River (Strange Lake). The George River is essential to the traditional activities of fishing, hunting and gathering and the community wanted to start its own long-term community-based environmental monitoring program to collect baseline (or reference) data before any mining activities impact the water and environment quality in the watershed.
The Imalirijiit program includes Science land camps (Nunami Sukuijainiq), training workshops, and biomonitoring of atmospheric, aquatic and terrestrial conditions in the George River watershed, as well as interactive mapping of land use and local knowledge.
The community aims to track changes in its changing environment, especially by involving the youth in environmental stewardship. Among other things, they are studying the evolution of vegetation over the last 50 years in the river's watershed. They are also developing a component for monitoring the abundance and characteristics of locally available shoreline country food species (Tininnimiutait), such as seaweeds (kuanniq), mussels (uviluq), clams (ammuumajuk) and other animals that are harvested or that provide a food source for the harvested species in Nunavik marine waters. This new aspect aims to enhance the dietary quality of these organisms and improve our food security and sovereignty.
Imalirijiit intends to stimulate interests toward science, and provide scientific educational and training opportunities for youth and other community members, through a land-based and hands-on approach. It also fosters intergenerational and intercultural knowledge exchanges and provides local jobs (see Figure 1).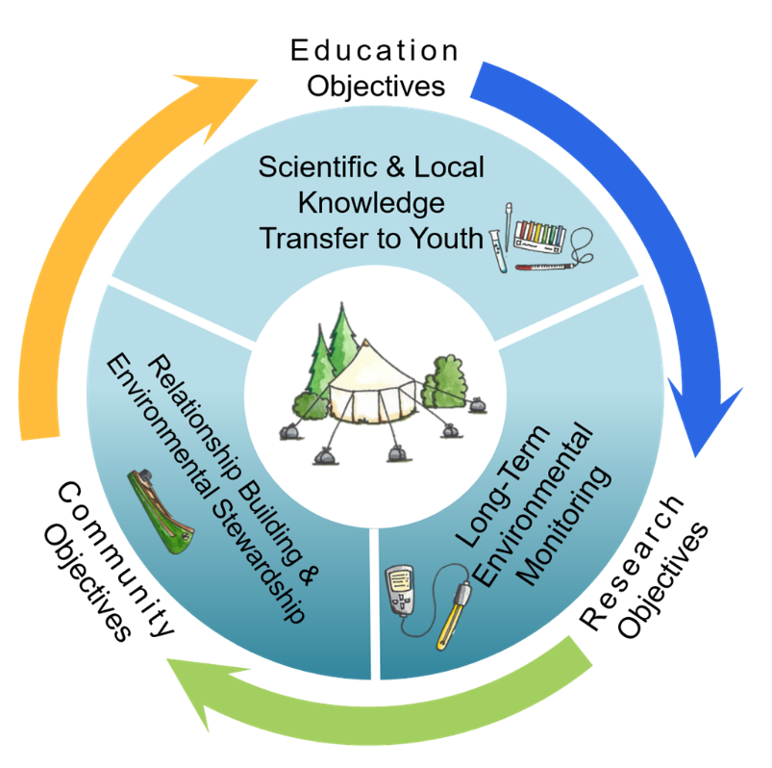 Figure 1. Objectives of the Imalirijiit Program.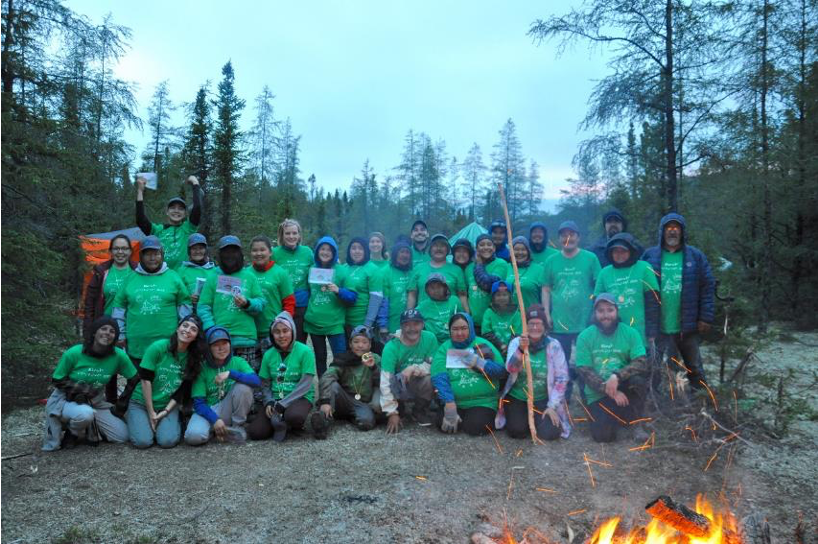 Figure 2. 2019 Science Land Camp.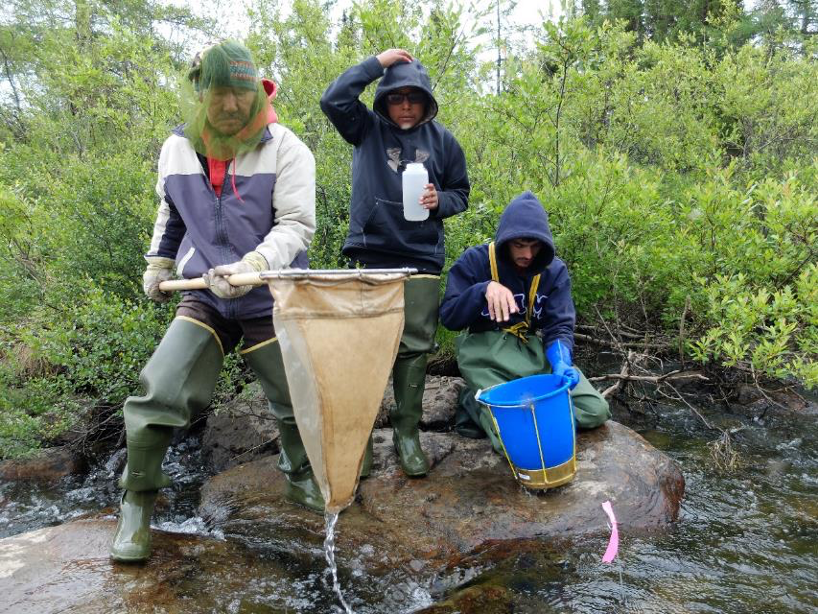 Figure 3. Collection of macroinvertebrates in the sediments at the bottom of a small tributary of the George River.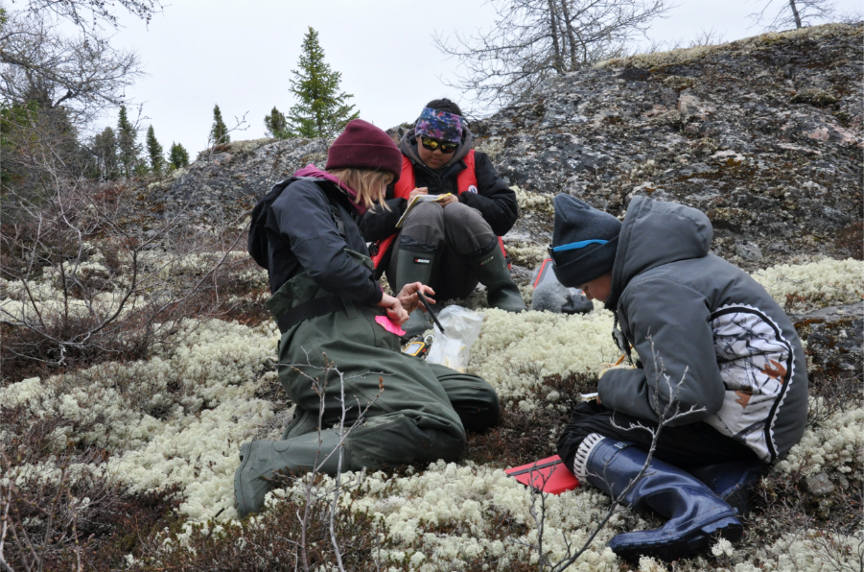 Figure 4. Collection of lichens for monitoring the air quality.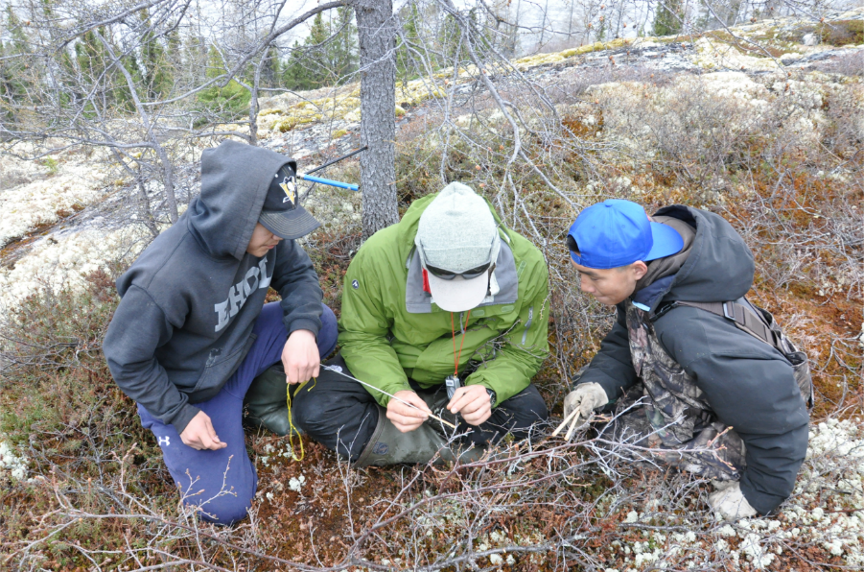 Figure 5. Tree coring to characterize the tree population (e.g. age and growth).
Look at our 2019-2020 report!
IMALIRIJIIT and NUNAMI SUKUIJAINIQ – Winter 2020. Results Summary for Community Organizations and Contributors.
https://drive.google.com/file/d/1WfWKju-C-QiZ9mGxe96hEYZEuLLEozWK/view?usp=sharing
Watch our videos!
NUNAMI SUKUIJAINIQ, 2020. Short documentaries series about the 2019 Science Land Camp on the George River, Nunavik.
10 minutes version: https://youtu.be/5MxC73SW-pw
4 minutes version: https://youtu.be/EUhdCs7Aodg
1-minute trailer: https://youtu.be/Qdmi9katTQg
Visit our websites!
http://www.imalirijiit.weebly.com
http://www.nunamiskuijainiq.weebly.com
Article By: The Imalirijiit Team, June 2020.
https://indigenousclimatehub.ca/wp-content/uploads/2020/06/Picture2.png
544
818
IndigenousClimateHub
http://indigenousclimatehub.ca/wp-content/uploads/2020/10/logo-horiz-clr-01-small-300x88.png
IndigenousClimateHub
2020-06-16 13:48:48
2020-06-16 20:13:10
The Imalirijiit Program: A Community-Based Environmental Monitoring Program of the George River Watershed in Nunavik, Quebec