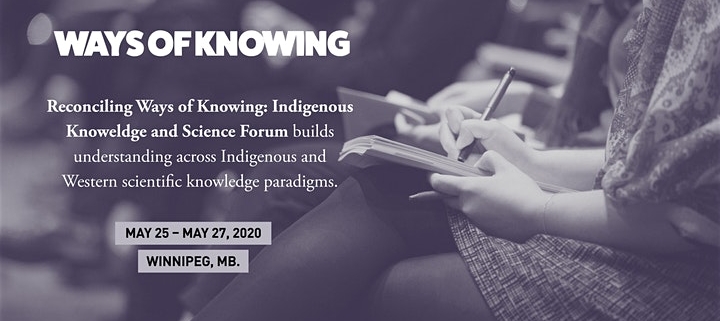 https://www.waysofknowingforum.ca
The Reconciling Ways of Knowing: Indigenous Knowledge and Science Forum provides a timely opportunity to strengthen the relationships between the paradigms of Western scientific and Indigenous Traditional knowledge to meaningfully integrate Indigenous ways of knowing into stewardship policy and decision-making processes, ensure the ability of our lands, waters and resources to provide for us now and for generations to come, facilitate a relationship between Indigenous Peoples and Canada in which the different ways of being and knowing are equitably recognized, respected and better positioned to work together for mutual benefit into the future, and achieve commitments to reconciliation with Indigenous Peoples. Find out more.
Ways of Knowing will take place on Treaty 1 Territory, the ancestral and traditional territory of the Anishinaabeg, Cree, Oji-Cree, Dakota, and Dene Peoples and homeland of the Métis Nation.
The Ways of Knowing opening ceremony will be hosted at the Turtle Lodge International Centre for Education and Wellness. The plenary speakers and forum workshops will take place at the Fairmont Hotel Winnipeg.
For more information, please visit the event website – https://www.waysofknowingforum.ca.